We're pleased to announce the newest addition to Airtime Pro: The Radio Page.
The Radio Page is a built-in microsite that lets your fans easily listen to your radio station, and is perfect for new broadcasters that don't yet have a full website. The page features a modern, mobile-friendly design and is available to every Airtime Pro station today.
The new Radio Page microsite includes:
A player that streams your station
A schedule widget that displays your weekly schedule of shows
Your own station logo, name, and description (these can be edited in your station's preferences)
A login button where you station's management can login and be redirected to the private Airtime web application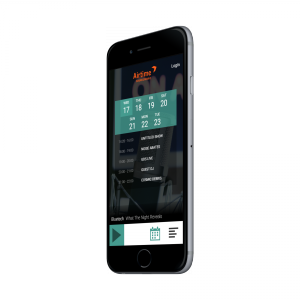 The best part of the new Radio Page is that it is public to everyone and can be accessed by visiting the station's domain. For example, we created a Radio Page using our Sourcefabric radio station, your URL would look something like this (insert your station name where "sourcefabric" is:  https://sourcefabric.airtime.pro).
One of the benefits of hosting your internet radio station with Airtime Pro is that we're constantly improving our platform based on your feedback, and so we'd love to hear your thoughts on the new Radio Page. What else would you like to offer your listeners on the Radio Page?
Interested in running your own internet radio station? Sign up today for a free 7 day trial of Airtime Pro.