In our last blog post we covered the top 10 ways to attract new listeners to your internet radio station. So, if you tried out some of our tips and everything went as planned, there will be a point where you will have a listenership which is steadily growing. Awesome! 
But, can your internet radio station be profitable? In this post we will show you the question is not if you can make money with your station but how.
How do internet radio stations make money?
Mimicking the same monetisation model as traditional terrestrial radio stations, internet radio stations make money mostly from ads as well as sponsors.
These ads can be everything from on-air commercials, to Google ads placed on their site. Your marketing options and revenue increase as your listeners increase. What do I mean by that? The more listeners you have, the more the options you have to monetise your internet radio station. If you manage to hit a certain number of listeners and traffic to your station, then it will be easier to attract advertisers and brands who will want to advertise their offerings on your station. And remember this: The more popular your station becomes, the more they will pay for advertising.
What you need to get advertisers
Before jumping to all the various ways you can monetise your internet radio station, we first need to talk about your station's media kit. That's the document you will use for reaching to advertisers and asking them to sponsor your station or to advertise their services and products through your station. The media/press kit should be appealing to the eye of the advertiser and convincing.
This media kit will mention key information about your station, your radio hosts, your programme. It will also feature all potential advertisement options you offer, the exposure that they will get with each option and how much it will cost them. You will also need to include stats and demographics about your audience, such as number of listeners per day or month, listeners' genre and age range as well as other useful information about the average type of listener. 
So, without further ado, here are 14 great ways to make money with your internet radio station.
1. Sell on-air ad spots
As we mentioned above, on-air commercials are the most common revenue stream. You can sell ad spots to local businesses like: concert halls, bars, pubs, restaurants, cafes, shops, car dealers, private colleges, lawyers. You can reach out to local businesses offering services or products that might appeal to your listeners and sell them ad spots.
Just be sure to have everything you need in order to convince them. That includes important data about your listeners, as these metrics can be vital for closing the deal. Look for demographics, time spent on your radio, social media followers, and other data that can be important for advertisers. We have recently written a very useful article about how to understand and analyse your listenership. Be sure to check it out.
2. Host sponsored shows
This can be a good option in case you host a show that gets a good amount of listeners. You could ask a brand or business to sponsor the whole show. That would mean that during the show you would have to mention their brand a certain amount of times (according to the deal you make). 
"This show has been brought to you by blah blah blah"
You have definitely heard this phrase a million times right? That's a classic monetisation strategy for plenty of FM radio shows out there. 
Alternatively, if you are not in that stage yet to have a stable amount of traffic that would make an advertiser pay for sponsoring a show for a whole year then you may consider a single – one-off sponsorship. That could be the option in case you plan an exclusive show and interview with a special-famous guest. If the guest is famous enough and his/her personal brand resonates with the company you try to get to sponsor the show you will have good chances to close a deal. 
Key point here to remember: As mentioned above, as your listenership increases, the amount of money for such a deal increases as well 😉
3. Offer endorsements
You can sell endorsements during live shows. These endorsements can be everything from products and services to restaurants and bars. Keep in mind that Political endorsements are quite tricky and you should be careful before deciding to move towards that direction. For example, community or nonprofit radio stations in the US are forbidden to make any kind of political statements and if they cover political topics they are required to give equal time to other candidates or parties.
Each mention would cost X amount of money. Just be sure to think of and respect your listeners and not to overdo it. Afterall, one of the reasons why internet radio enthusiasts love internet radio is that compared to traditional FM radios, they don't get bombarded by commercials and brand endorsements every minute. So, keep that part in mind before offering endorsements! 
Starting an online radio station has never been easier. No credit card required!
4. Offer infomercials
Another clever way to monetise your station is by offering infomercials. Infomercials are extended advertisements, often including a discussion or demonstration. So, imagine someone who would pay you to be interviewed on your station in order to promote their product or service. It can be everything, from a local entrepreneur introducing her business and offerings, to an author talking about their new book, or a band introducing their new album. Infomercials work quite well if you have a large listenership so that the person who wants to be interviewed knows that the show will be heard by many and their money will be wisely spent. However, keep in mind that in some countries like the US, this tactic or selling airtime is considered illegal unless you disclose the sponsorship publicly.


5. Offer banner placements on your site
Now let's go back to the ads discussion we opened earlier. Another type of ad you can offer is on-site ads. These are banner ads that you can place on your radio's website. First, you will need to decide where the ads will appear. Check out this post from Google about the most common sizes for banner ads. Also, when thinking of the fees you will ask for each placement, consider the following:
Homepage banner placements should cost more than placements on other pages like your blog. 
The banner placements on the top of your page should cost more than the banner placement at the bottom of your page
The bigger the banner the more you should charge
An easy solution would be to use a service like Google Adsense to automate the ad placements for you. Google AdSense is a program run by Google and works by matching ads to your site based on your content and visitors. Google Adsense will optimise your ad sizes to give them more chances to be seen and clicked.
If you have a mobile app, then in-app advertising  is another way to earn money by serving ads to your audience. You can offer ads within your mobile app through banners placed in attention-grabbing positions.
Finally, you may want to consider offering a background ad (also called a skin ad) which is a site takeover ad that will appear in the background of your site and will be clickable.
Tip: If you are good at designing banners and graphics you can sell that as a service to other businesses (or complimentary as a way to make your offering more appealing). You can use sites like Canva to create beautiful graphics and banners free of charge.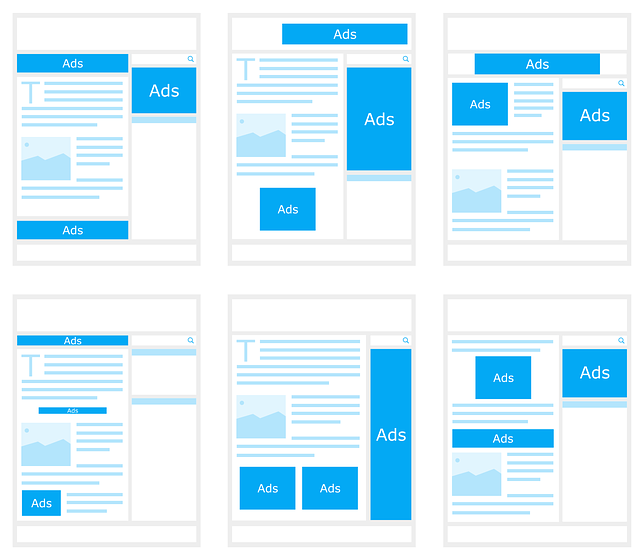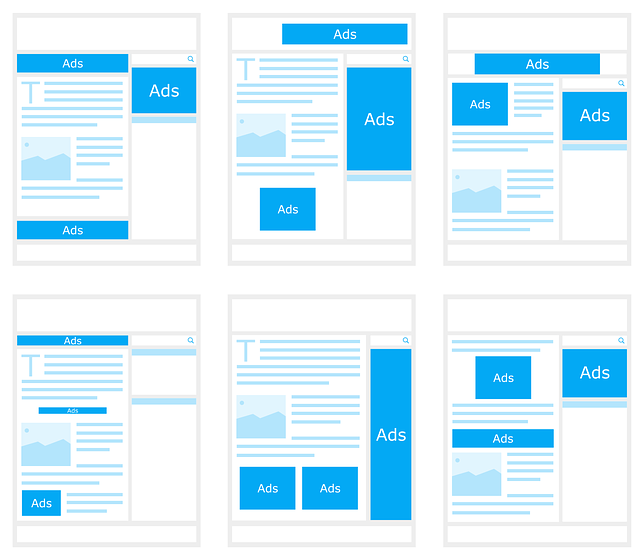 6.  Utilise affiliate marketing
Another great way to make money is through affiliate marketing. You will need to sign up to affiliate networks that will connect you with advertisers who are looking for publishers like yourself to spread the word about their products and services and pay you for driving conversions. This method can net you a fair amount of income if used correctly and if your station and website has high traffic.
Below are 5 popular affiliate networks: 
7. Start a blog
You can create and manage a blog section where you will write about topics related to the nature of your station. If your station is dedicated to music, then you can write blog posts about that music genre. This can be news about the scene, interviews, upcoming shows and events, etc. Be creative! Having a blog could bring organic traffic to your website and convert those readers into listeners. Also the more your site visitors, the more the ad impressions and therefore the ad revenue you will get from Google ads as well as affiliate banners. Also, if your blog turns out to attract lots of readers, there will be a point where companies will reach out to you and be willing to pay you to write about their services and products. Others will pay you to just include one dofollow link pointing back to their site, on your existing or future blog posts. This technique is called backlinking and it's one of the most popular SEO techniques. Maintaining a blog is not an easy thing but it can pay off in the long run.
8. Rent out your studio and gear
There are people who are looking to record a show, or a voice-over but don't have the equipment or the expertise to do it, and will be looking for professional help. There might be organisations who would want to hire out your studio to produce a show or a podcast. There might be even local bands who will want to record a demo CD. The options you can offer depend on the studio space and equipment you have. On top of renting your studio, you could also provide technical support and charge by the hour.
9. Organising online events and gigs
Another way to generate revenue is by organising events and gigs. Last year, due to COVID, the number of online events hosted daily worldwide increased massively. At the same time, now more than ever, internet users feel more open to pay for attending an online event. You can organise an online event with local DJs and bands performing from your studio and share the revenue with the bands/DJs. You can co-host an educational event with an expert in a specific field that interests your audience. For example, you can team up with a famous singer associated with the music that you play, and ask them to give a workshop with simple singing techniques for everyone. Try to be creative and think outside the box when brainstorming and planning your events.
10. Get sponsors for your events
If you plan to throw a party or hold an event, you can find sponsors who will be willing to pay you for becoming sponsors. You can offer to put up their banners at the venue, place their logo on the flyer and digital assets and also give them on-air ads and endorsements.
11. Donations
This is a fairly simple method. You can implement a donate button on your site, your newsletters and even your Facebook page (if you are a non-profit) and let your audience decide how much they want to chip in. Just be sure to let them know how much their contribution means to you and what you will do with their funding. Keep in mind that if you are already taking lots of ads and paid sponsorships, people might be sceptical to donate.
You can do crowdfunding as a one-off effort on sites like Kickstarter or use a platform like Patreon for ongoing support with special perks for members. However, keep in mind that creating and maintaining a crowdfunding campaign can be time consuming and you need to have a well thought plan in order to make it work. Be sure to spend some time to research successful campaigns and find tips on creating a successful campaign. You will need to be clear why you created your campaign and what is your aim/goal.
12. Sell merchandise
You can make your own radio station merch and sell it online via your site or offline when you hold an event. You can produce anything, from branded t-shirts and hoodies, to bags, hats and mugs.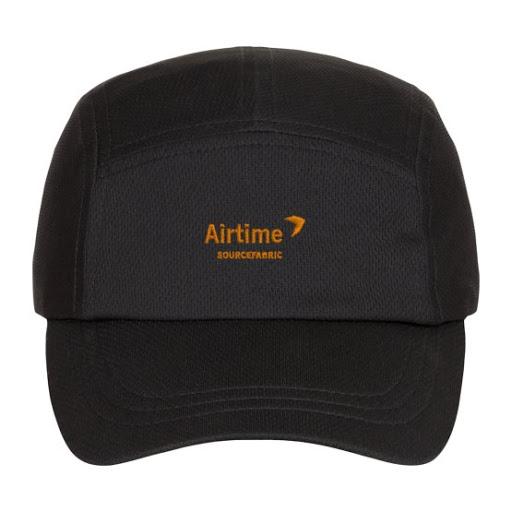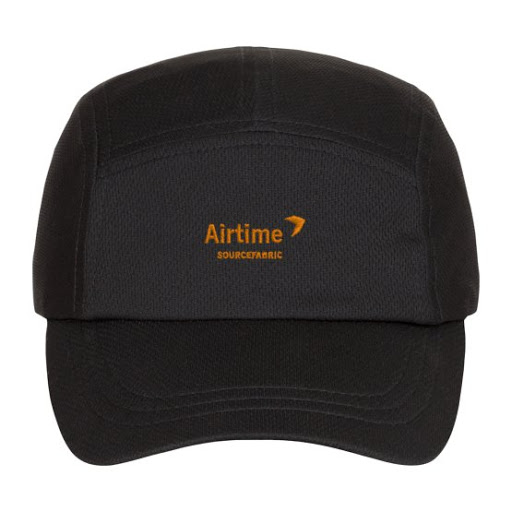 13. Launch a membership section
You can launch a members-only section on your site where you offer exclusive content to paid members. However, it's not that simple to get someone to pay if your content is not high quality or super important to them. Users will pay only if they feel that what they get justifies the money they pay and that there is value to it. So, think of what your listeners love and what they would pay to have. If you were a fan of your station what would you expect to see in a members-only page?
You could offer them access to live shows with special guests and then upload them as premium-podcasts. You could also offer them discounts on your merchandise, and other special offers.
14. Consulting
If you are an internet radio ninja-guru, you can offer consulting services to other internet radio stations and DJs. For instance, if you're a sound engineer and have set up numerous radio stations in the past, then you can help people with starting an internet radio station, setting up their station correctly, buying the right equipment or upgrading their existing gear, etc.
So that was it! Now it's time to create a media kit and get those advertisers on board! Good luck.
If you have more tips on monetising your station please feel free to share it with our community in the comments below.
Starting an online radio station has never been easier. No credit card required!