Radio has certainly seen some ups and downs in its more-than-100-year history, but remains one of the most important mediums for keeping the public informed and entertained. More than 75% of households in developing countries have a radio, and there are more than 44,000 terrestrial stations worldwide with estimates for online radio stations running into the hundreds of thousands. With the advent of the Internet, radio entered a new age of accessibility where anyone with a computer, a connection and a microphone can in just a few hours set up a station and begin producing their own shows.
Whether you'd like to do a music show, host your own talk show on topics such as local politics or report on emergency situations like the coronavirus pandemic, or live broadcast special events, we've got you covered. We've put together this guide to help you jumpstart a station and show you how to start your own online radio show in six easy steps.
Step 1: Choose a subject and format
If you're looking to host your own radio show you will first need to decide on the style of the show. Let's look at the most common show formats:
Music programs
Music programs are probably the most popular format in radio. Wikipedia lists over 50 different genres of music radio alone, ranging from pop to classical, hip-hop to easy listening, jazz, folk, and many regional types of folk music. Whatever music you choose to play make sure you are following the rules as a DJ. Unless you are using royalty-free music, be sure to check the copyright laws in your country for licensing info on the songs you want to play. Also, be sure to check whether your country requires any additional licensing to broadcast online.  
Some radio software generates content automatically. The traditional approach is more hands-on, where you build your own show playlist and add DJ commentary. 
Talk shows
Talk shows offer the best opportunity for hosts to develop a strong on-air personality and shine. The range of potential topics is vast: political discussions, community-based issues, arts and culture, celebrity interviews, even comedy. Be sure to brush up on your interviewing skills, do the proper research before each episode and prepare a list of questions before interviewing on-air guests and call-in listeners.
Live broadcasting events
Live broadcasting events such as cultural festivals, sports and social events, conferences and trade shows are a perfect opportunity to keep your audience informed on the latest trends. And don't forget music concerts as well, though in the case of artists with commercial representation you'll need to clear the broadcasting rights beforehand. 
Step 2: Choose a name for your show
Once you've decided on the subject of your show, it's advisable to do thorough research on the competition and analyse their programming and production techniques. It's also time to begin branding, and that starts with coming up with a creative name for the show.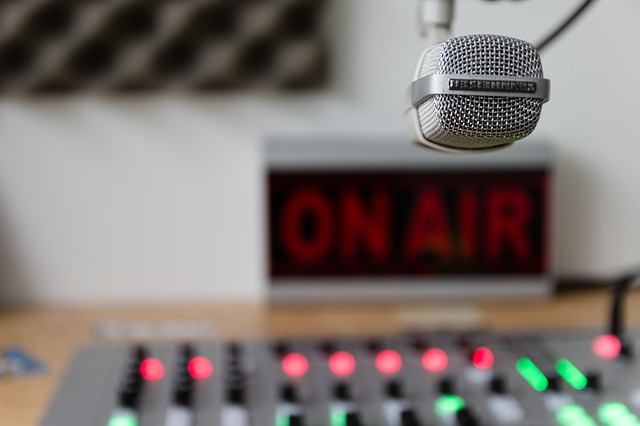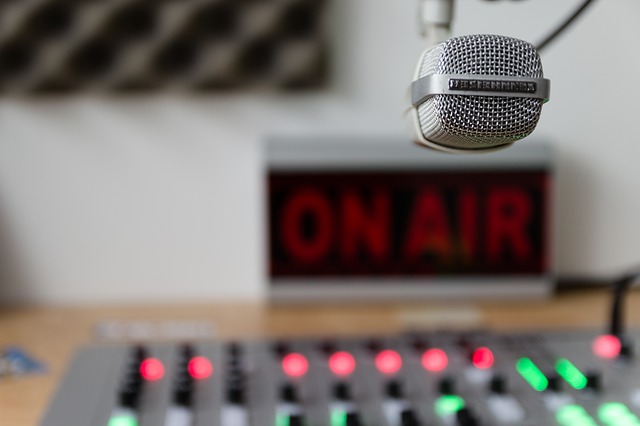 Step 3: Sign up for an online radio station and gather the basic equipment
In order to host your own radio show, you'll need to have an Internet station. Evaluate the needs of your station, your plans for the future and your budget and select an online broadcasting platform that matches these key criteria. Other factors you may want to consider when choosing your online radio software include: amount of storage space, streaming bandwidth, and whether you will be the only DJ for your station or if you need access for additional team members.
Once you're signed up for your station, you'll need some minimum broadcasting equipment. We'll assume you already have a computer and internet connection, but to get started you'll also need a few more basic items, like a microphone and a pair of headphones. Our guide "10 Essential Pieces of Equipment for Online Radio Newbies" details these basics and takes you through additional items you'll want to add as you become more adept at radio broadcasting, such as a mixing deck, microphone filters and soundproofing panels.
Start your own internet radio station today, no credit card required!
7 day free trial Plans from $9.95/mo
Step 4: Plan for success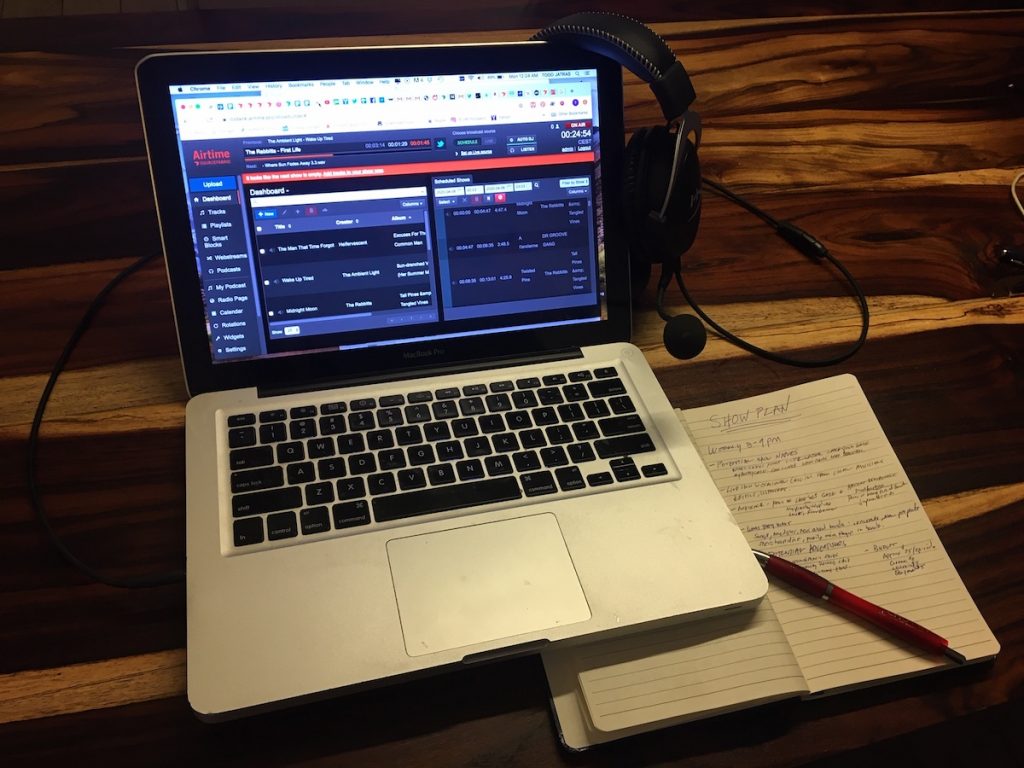 Before you begin production on the first episode, write a plan with as much detail as possible outlining the basic components of your show. That should include the topic, schedule (is it a weekly, one-hour show?), format (live, pre-recorded), the source of your content, a budget, research on the intended audience and how you will engage them, and any show elements and special themes or subtopics you intend to explore. 
If you're interviewing guests, make sure to reach out to them well ahead of time and confirm their availability.
Establish a structured pre-production process and stick to it before beginning each new episode. That starts with brainstorming, then turning the resulting ideas into content and writing a script around it. As with the overall show plan, the more detail and refinement you put into pre-production and scripting, the stronger your episodes will be. The most successful shows are scripted, but leave room for spontaneity, especially if you will be interviewing guests or taking calls from listeners.
As you produce the first few episodes of your new online radio show, you'll notice that each one becomes easier as you learn the tricks and techniques of the trade. A broadcast clock is a useful tool that will help you visualise the timing of each segment within an episode and assure your productions run as smoothly as possible. 
Step 5: Promote your radio show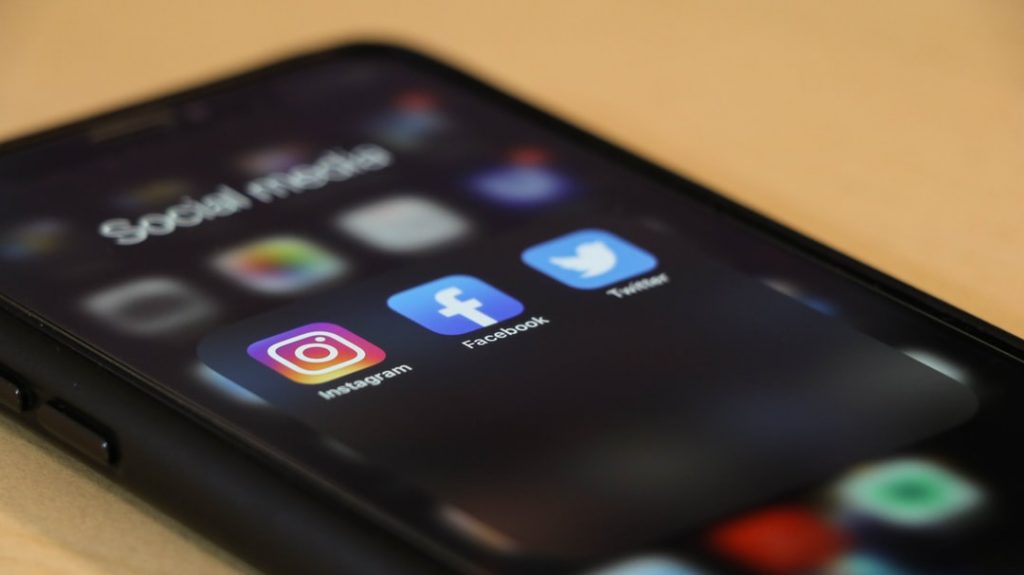 Whatever the topic and format of your programming, even the best shows will find it difficult to build a loyal audience unless there is a consistent public relations and promotion strategy behind it. We've put together a couple of essential guides in this regard: "The 4 Steps to Successful Public Relations for Internet Radio"  and "How to Promote Your Internet Radio Station the Right Way".
Any good Internet broadcasting software should offer the ability to integrate social media into your show's output. Our own platform, Airtime Pro, has social media functionality integrated into its interface, making it easy and intuitive to cast the widest net possible to attract listeners to your show and gain their loyalty.
Step 6: Hit the airwaves
Starting your own internet radio show from home has never been easier. With online radio broadcasting software such as Airtime Pro, you will be on the air within minutes and have all the tools at your disposal to produce sophisticated programming and start building an audience. 
So, if you've ever dreamed of having your own radio show, start your free Airtime pro trial today (no credit card required) and see how easy it is for yourself. 
Further Reading:
For inspiration and ideas for your show, check out this free archive of Old Time Radio Shows from archive.org.
Our step-by-step guides: 
"How to Start an Internet Radio Station From Home"
"Podcasting with Airtime Pro is Easy"
"Live Broadcast from Anywhere with Your Airtime Pro Station and Your Phone"
Join the 1,000+ radio stations powered by Airtime.
7 day free trial Plans from $9.95/mo