The Airtime Pro team is proud to announce some updates for our embeddable player widget!
In addition to the original simple widget, we now offer a responsive widget featuring:
Full-colour cover art of the currently playing track, automatically sourced based on the track metadata.
Responsive design that looks great in different iframe widths, and on varied devices.
Pressing 'play' on the new widget will make the cover art spin in an eye-catching way.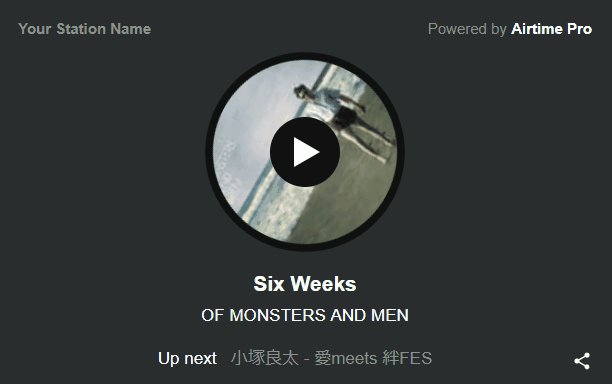 The new responsive widget includes the same great features as the original widget:
Option to have Airtime automatically select the most appropriate steam.
Embeddable anywhere with one line of code.
Compatible with all current operating systems and devices.
Option to add social media buttons to the widget's interface.
Ready to change over to the new Airtime widget? Follow these steps:
Step 1)
To change over to the new player widget, select the Widget tab, then select the Player option in the Airtime interface.
Step 2)
Select the Cover Art version of the Widget, as shown below.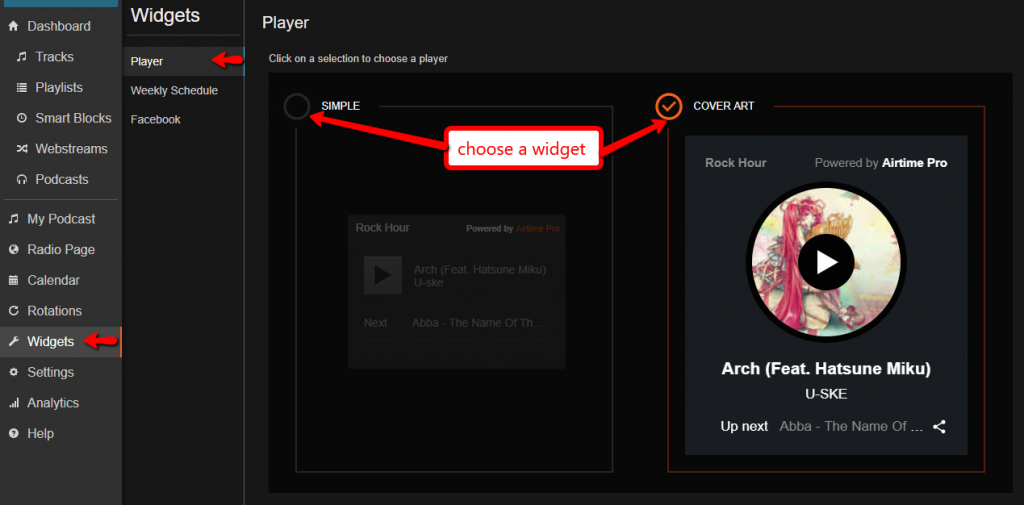 Step 3)
Below the Widget selection section, you are able to further customize your Widget by adding a title, default stream and enabling any social media widgets that you want to see.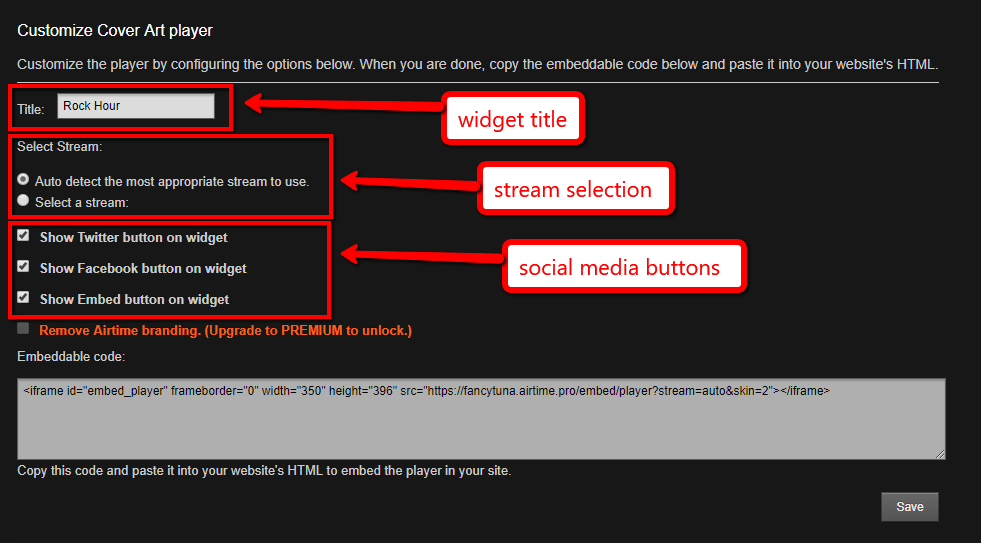 Step 4)
Click the 'Save' button at the bottom of the Player Widget pane.
Step 5)
Copy and paste the code from the 'Embeddable Code' textbox to your website.