In this blog post we will show you how you can become a street reporter using a live broadcast app on your phone and our internet broadcasting software Airtime Pro. We have also created a simple video that walks you through the steps on-screen.
But the very first thing to do is set up our Airtime Pro Internet radio station. (Here's a video which shows how to get on air with Airtime Pro in under two minutes). If you already have a station you will just need to log in.

Setting up your station
Once you're logged in to your station, live broadcasting is a snap. All you need to do is set up live broadcasting following these easy steps.
You will need to open the Airtime Pro interface. Once inside the navigation panel, click on "Settings," then "Streams."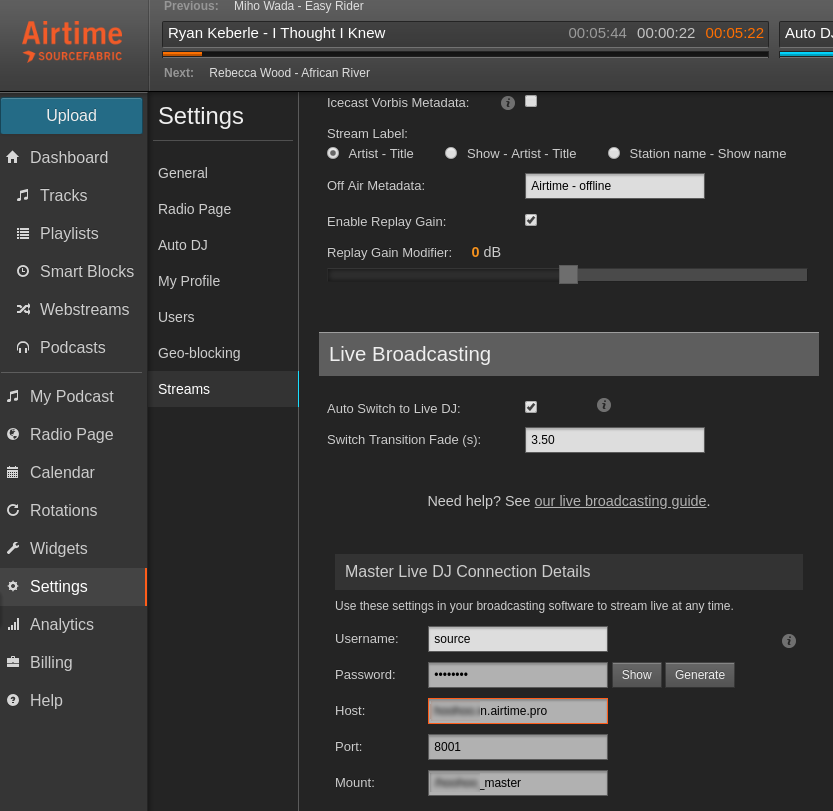 Under the "Live Broadcasting" section, check the box that says "Auto Switch to Live DJ." By clicking this box, you'll enable anyone with credentials, a mobile phone and a livestreaming app to live broadcast to your station. In other words, what this feature allows you to do is turn your friends and colleagues into roving reporters, and to bring live, mobile broadcasts to your listeners.

Once you have the "Auto Switch to Live DJ" box checked you need to set up your live broadcasting app. For this demo we've used the free Cool Mic app for Android. There are other apps that can be used on both Android and IOS devices, such as BroadcastMySelf. We've included links to both apps in the video description.

Connecting Cool Mic to Airtime Pro
In the Cool Mic app, you need to enter your Server name. The Server name is a combination of Airtime Pro's "Host" and "Port" number, separated by a colon (:), as seen here.

Next, enter your your live broadcasting username and password from the "Master Live DJ Connection Details" and then your Airtime Pro "Mount" name.

You can find all of these details in the Airtime Pro Master Live DJ Connection Details pane, which is on the "Streams" page of your Airtime Pro station.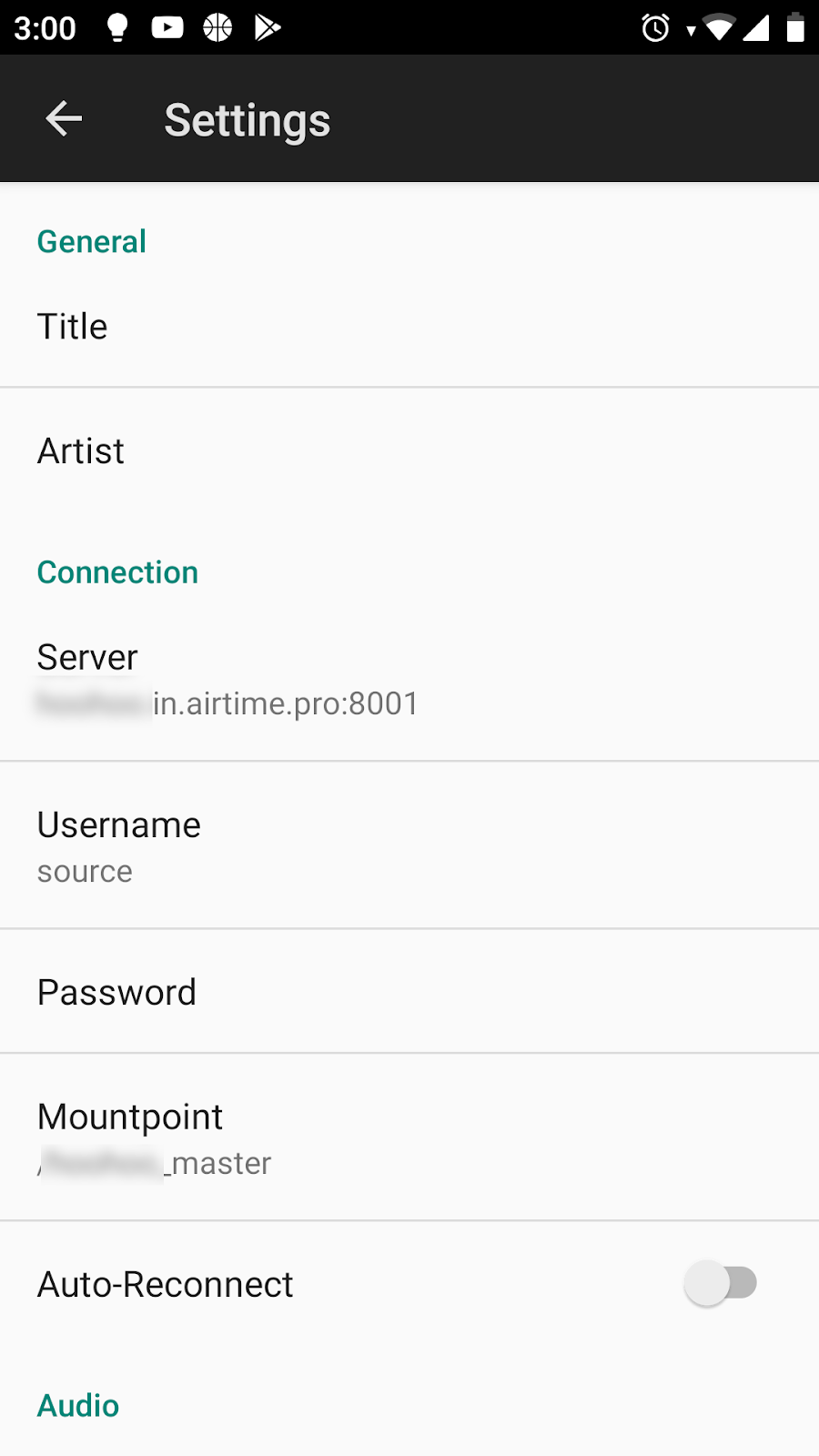 After you input those details, you'll need to set the Audio codec in Cool Mic to Ogg/Vorbis.

Finally, you should change the Quality Level setting in the app. The default is 0.1; switch this to "Maximum Quality" of 1. Please note that the maximum quality of your phone stream will depend on your cell-phone ISP connection quality. If your live broadcast is choppy or dropping, you should lower the quality/encoding bit rate until it becomes stable.

Live broadcast
With the configuration complete, you can start live broadcasting, using your mobile phone as a Mic.

To begin, tap the "Start Livestream" button on the app.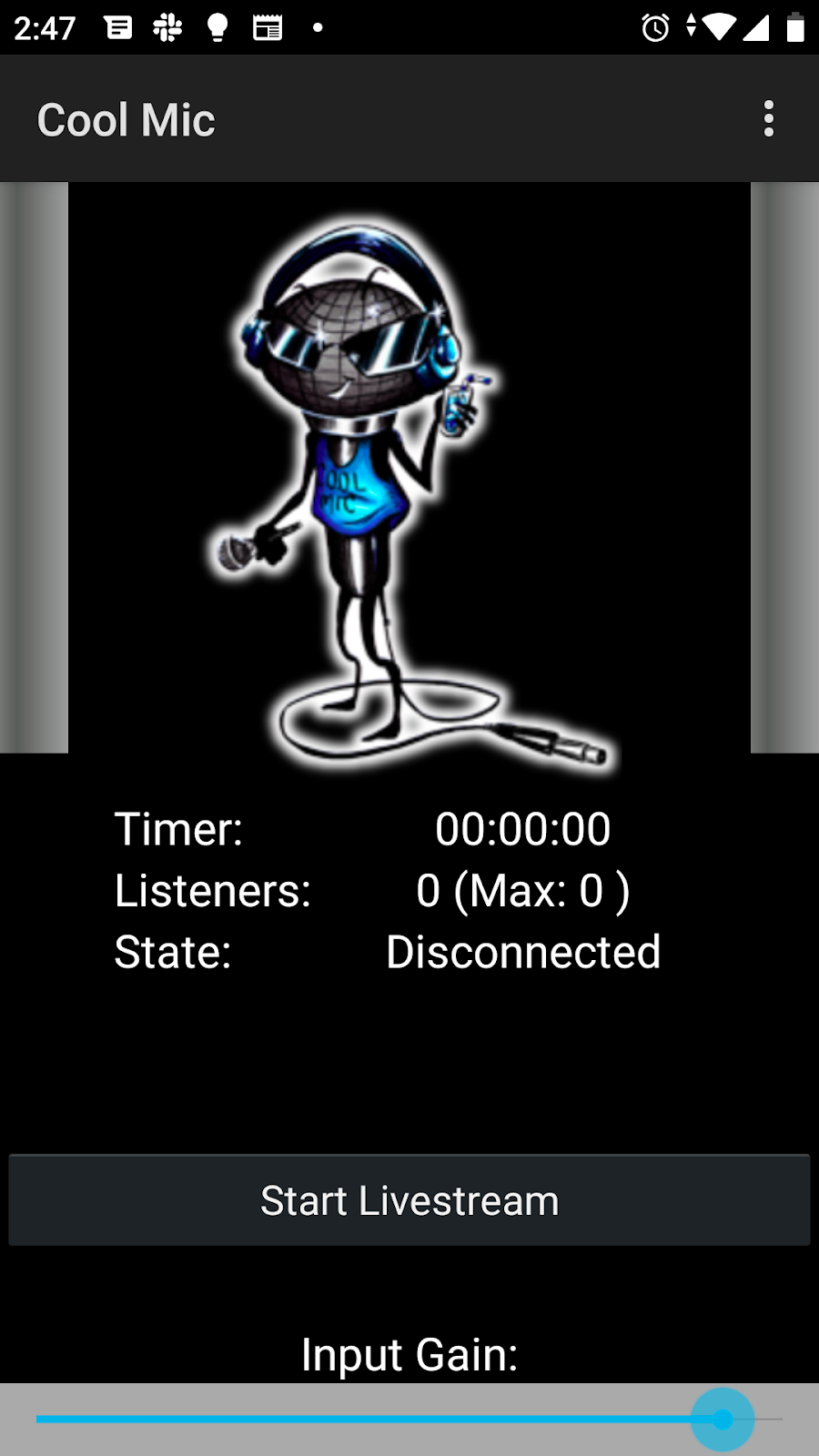 As soon as you do this, your Airtime Pro station will switch from "SCHEDULE" programming to "LIVE".
When the live broadcast is over, all your field reporters need to do is hit the "Tap to Stop" button and your station will return to its scheduled programming.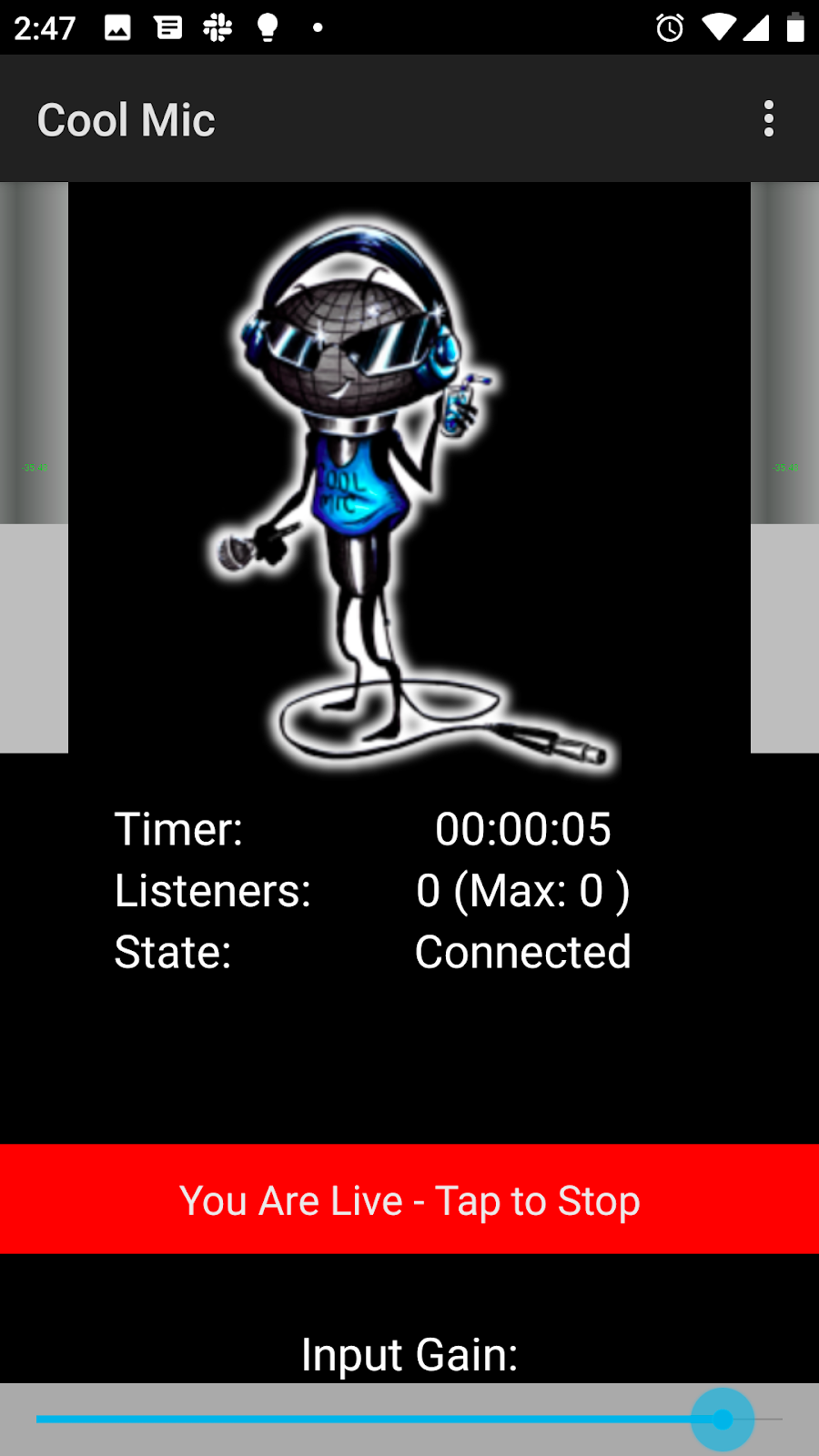 Now you're ready to take your show on the road.

There you have it. It's never been easier to broadcast live and on the go with Airtime Pro. To get started with your own internet radio station, sign up for a free, no-risk 7-day trial.