New: Podcast your Broadcast with Airtime Pro
Reach even more fans with our built-in podcast feed for your internet station. Airtime Pro now includes podcast hosting for your station and lets you publish directly to your podcast from your Airtime Pro track library. Our podcasts are compatible with all major podcatching software like iTunes and Pocket Casts.
Reach your audience on their own time with on-demand listening
Let your audience can browse, listen, and subscribe to your podcast directly from our built-in microsite, the Radio Page.
It works great with mobile devices too, so you can reach your fans even when they're on the go.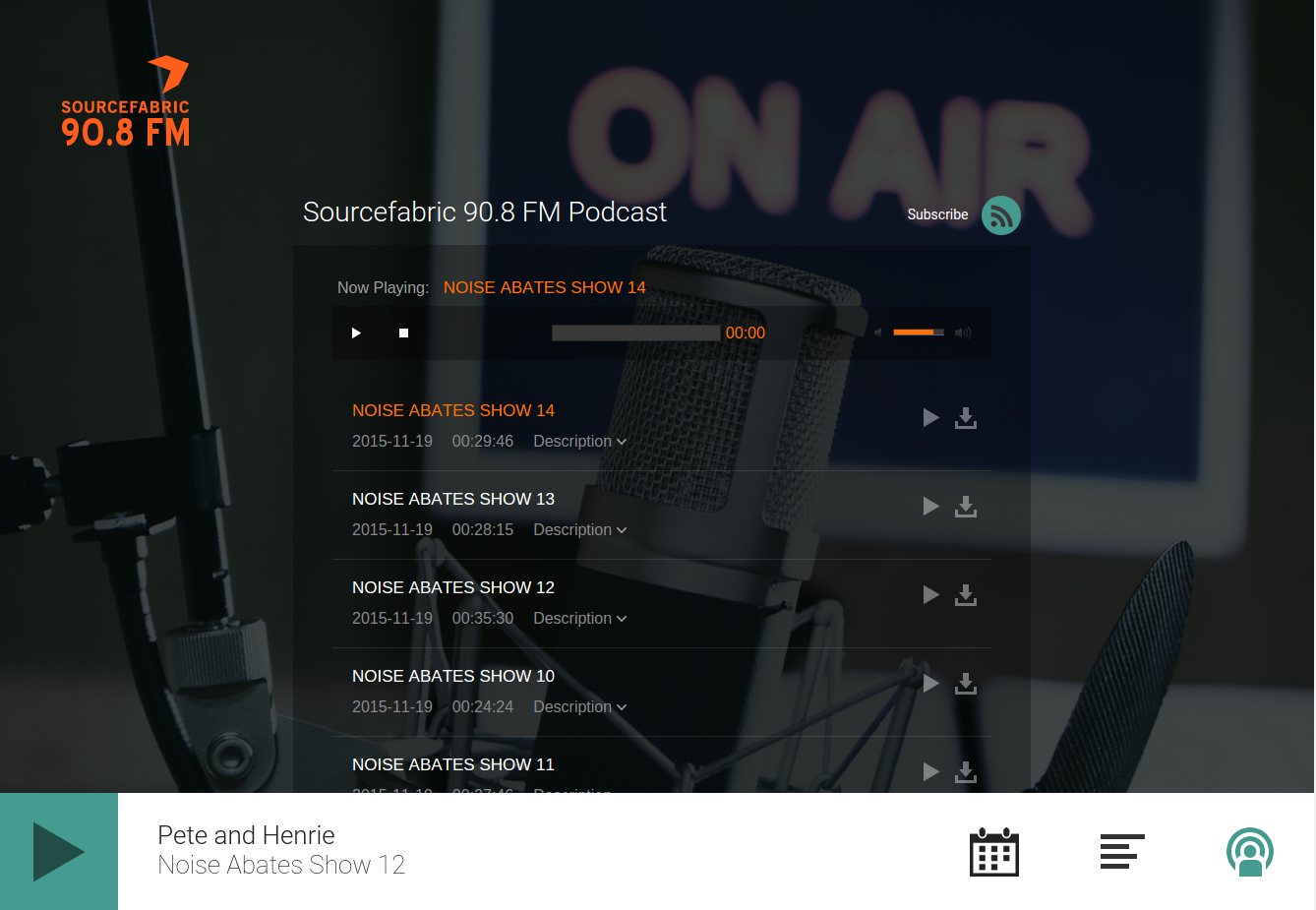 4 Reasons Why your Radio Station needs a Podcast
Delivery: Offer convenient on-demand listening to your audience.
Promotion: Submit your podcast to the iTunes podcast directory and others to expand your audience.
Syndication: Publish your radio programs to have them spread and broadcast by other stations.
Monetization: Help advertisers reach even more of your audience through your podcast and offline listening.
Import and Broadcast other Podcasts too
Airtime Pro is the only web-based radio platform that lets you subscribe to other podcast feeds and automatically import episodes into your library. This powerful feature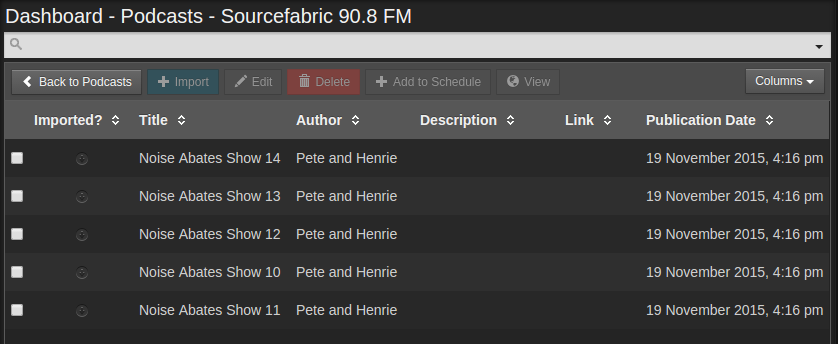 Share with your Radio Network through Podcasting
Want to easily share jingles and pre-recorded programs between the stations in your radio network? With the option to make your podcast feed private, you now can. Simply share your private feed URL with your partner stations, and publish your jingles and programs to your podcast feed.