Airtime Pro now lets you upload tracks from your library directly to your station's SoundCloud page. If you frequently broadcast full, pre-produced radio shows, this new feature can help you streamline your audio publishing workflow. Title, genre, and year metadata are passed along to SoundCloud to save you time, and you can set a default visibility and license for new uploads in the preferences.
To enable uploading to SoundCloud, go to the Preferences page under System, and click "Connect to SoundCloud".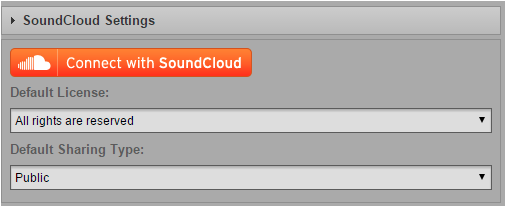 When you left-click on a track in your library, you'll now see a new option allowing you to upload the track to SoundCloud: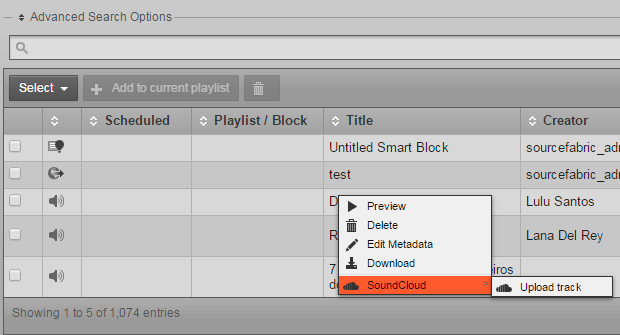 Are you looking to further streamline your broadcasting workflow or distribute audio on other platforms? Let us know what you'd like to see next from Airtime Pro on our Facebook page or Twitter!
Interested in running your own internet radio station? Sign up today for a free 7 day trial of Airtime Pro!