Setting up an internet radio station can be fun, but getting all the necessary equipment can be expensive. A microphone is one of the most important things you need to get started. But with so many different microphones, how do you choose? There are many factors to consider when purchasing a budget mic, such as sound quality, portability, and durability.  We will review these factors in this blog post and help you find the best budget mic for your needs.
What Type of Microphone is Best For Online Radio?
Microphones have been a staple in radio stations and studios for decades, but with the development of digital technology, they're now available in a seemingly-endless variety of shapes and sizes.
There are three main types of microphones used in radio production:
Dynamic: A common type of microphone that uses a magnet and moving coil to produce sound; the diaphragm is usually made of aluminum or another low-mass material.
Condenser: Also called capacitor microphones, these function with two metal plates in proximity that create a higher capacitance as they get closer. The change in distance from the metal back plate to the diaphragm creates an electrical signal.
Ribbon: Also known as velocity microphones, this is a variation of a dynamic microphone. An electrically-conductive ribbon moves within a magnetic field and sound waves interact with the metal ribbon and create a voltage.
Dynamic and condenser microphones are standard in radio. Dynamic mics are rugged and can handle high sound levels without distortion; essentially, they are suitable for live applications. Especially if you will also use video recording software, you should have a good quality microphone. Condenser microphones are also popular for radio and voice recording, as they can provide a natural, crisp, accurate sound due to their higher sensitivity. Ribbon microphones are less common but still used in some recording studios for capturing vocals and instruments.
How Much Does a Decent Mic for Online Radio Cost?
When it comes to budget microphones, you don't need to spend a fortune. Many budget mics are available for $200 or less, giving you an excellent sound range, no matter your needs. So, if you're looking to start an online radio station, here are some of the best budget microphones out there.
Blue Microphones
Blue is a popular budget mic brand for online radio and offers excellent sound quality and durability. Blue has made a name for itself in the budget mic market, and the Yeti is one of its most popular models. Content creators can use them for podcasting, voice-overs, and even gaming. In addition, they offer high-quality starter mics for online radio.
1. The Blue Yeti ($130)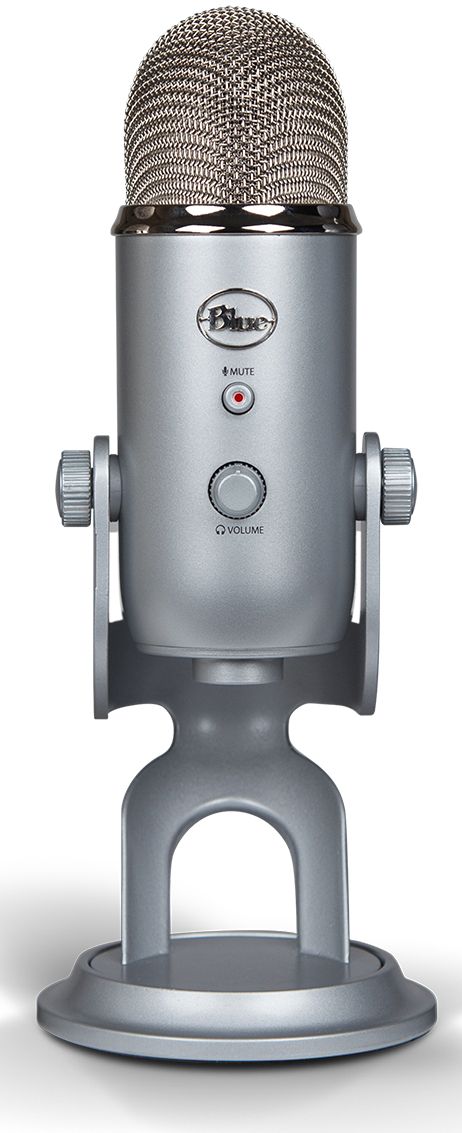 As a fantastic USB mic for desirable, professional-level sound, the Blue Yeti offers excellent sound quality and versatility. The new Blue VO!CE software enhances your broadcast vocal sound, allowing you to entertain your stream audience with never-before-heard HD audio effects and advanced voice modulation. With the adjustable settings, you can make recordings for music, podcasts, Twitch streaming, and even YouTube videos. In addition, its USB design creates a powerful yet portable device that can be folded down or mounted on a shockmount.
Behringer Microphones
From his childhood to creating the company in 1989, Uli Behringer has always been passionate about music. With a focus on providing high-quality, affordable musical instruments and audio equipment, Behringer has since become a leading manufacturer in the audio industry.
2. Behringer B1 ($88)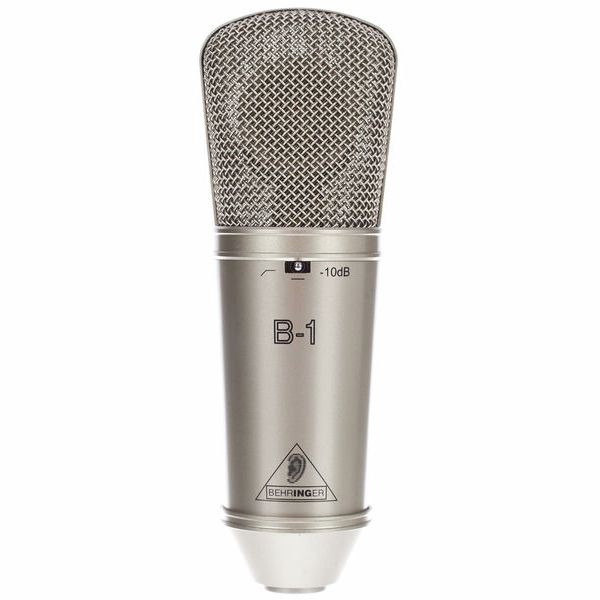 The B-1 microphone is an excellent choice for recording enthusiasts who want to capture sound with realism, sensitivity, and accuracy. Its cardioid pickup pattern, frequency filters, and input pads make it ideal for all types of recording scenarios. In addition, it's an affordable bundle and may be the best budget microphone for starting an internet radio station.
Audio-Technica Microphones
In 1962, Hideo Matsushita developed the world's first practical phono cartridge making the technology accessible to the masses and giving birth to Audio-Technica. Since then, the company has continued to innovate, developing products that push the boundaries of audio. Yet, their vision of making high-quality audio accessible to everyone has never changed.
3. AT2035 ($149)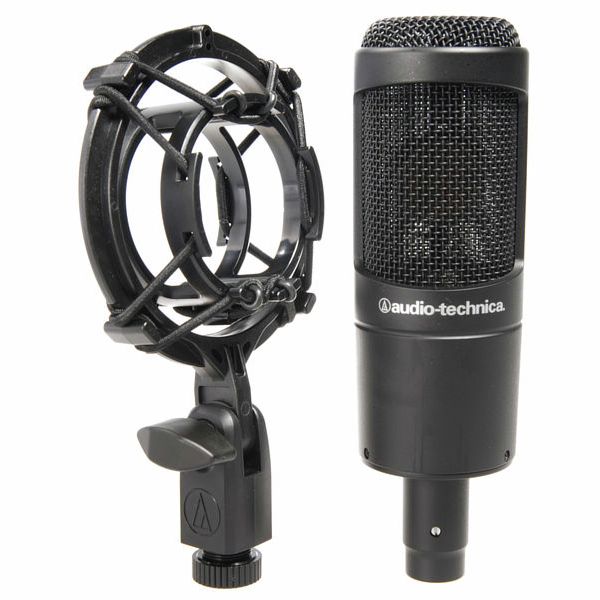 The AT2035 is a side-address cardioid studio condenser designed for home, professional, and live performance applications. The AT2035's high-pass filter, which users may switch off, reduces noise while preserving detail. With its innovative design, the AT2035 can easily tolerate intense sound pressure levels.
Furthermore, the AT2035 has excellent consistency across models thanks to its sturdy construction and high-performance standards. It comes equipped with a protective pouch and a custom shock mount. A fantastic product for live and studio applications, it's an ideal choice for musicians, streamers, and other content creators.
Rode Microphones
With its roots set deep by Freedman Electronics in 1967, Sydney-based Rode's humble beginnings helped them become a leader in the audio industry. Technological advancements pushed them forward, so they became a company dedicated to designing and creating high-quality microphones. Today, Rode is one of the world's most popular mic manufacturers.
4. Rode NT1-A ($199)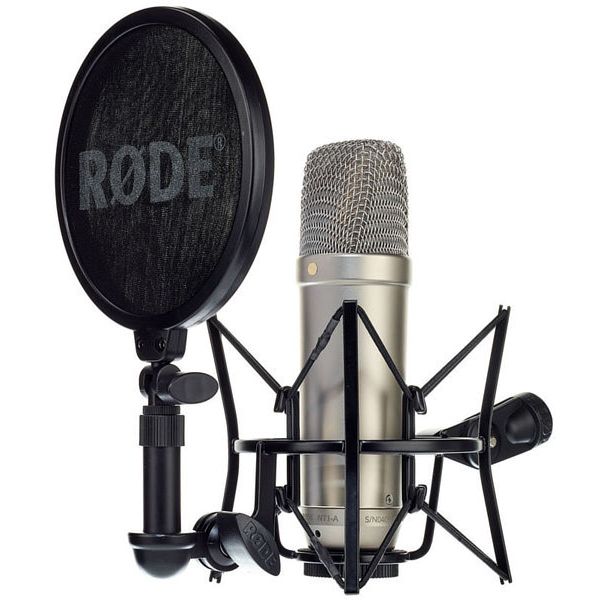 The NT1-A is a large-diaphragm condenser microphone and considered by its fans as an industry standard. It's a real studio workhorse, excellent for recording vocals, acoustic guitar, and drums; it has a broad dynamic range and low self-noise. It comes with a recording kit, a RODE SM6 shock mount, a pop filter, and a dust cover. This microphone can handle crisp voiceovers, instrumentals, and vocal recordings. If you're looking for an all-purpose budget mic, the NT1-A is an excellent choice.
AKG Microphones
Initially founded in 1947 by Dr. Rudolf Goerike and Ernst Pless, AKG has become a heavyweight in the audio industry. Today  you find their microphones in jazz clubs, radio stations, and theatres, and home studios.
5. AKG P120 ($115)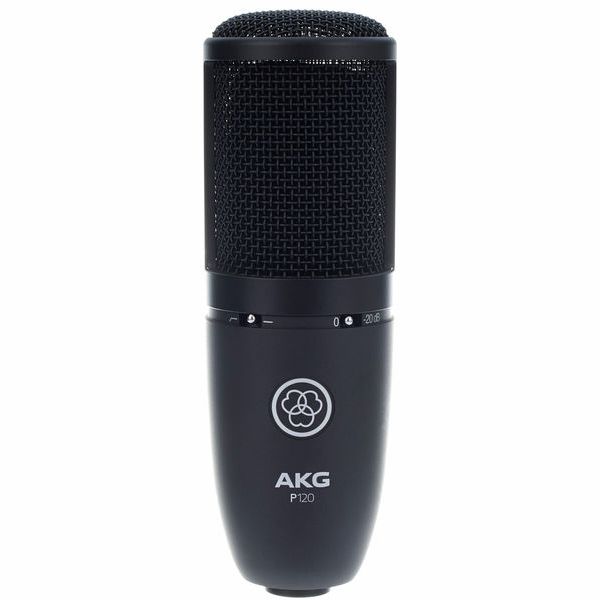 The P120 microphone is an excellent value that delivers superior performance. The low-mass diaphragm provides clear and accurate sound detail for vocals, speech, and instrument recording in project studios or at home. Due to its rugged all-metal body, this condenser can withstand day-to-day use. The P120 has a microphone and stand adapter to apply to your existing setup or as an upgrade.
Samson Technologies Microphones
Samson Technologies began in 1980 designing wireless microphones for a wide range of applications. Their budget mics are great for online radio use and offer clear and accurate sound quality. In addition, they were the first company to design USB microphones for musicians, broadcasters, and podcasters.
6. Samson C01U Pro ($99)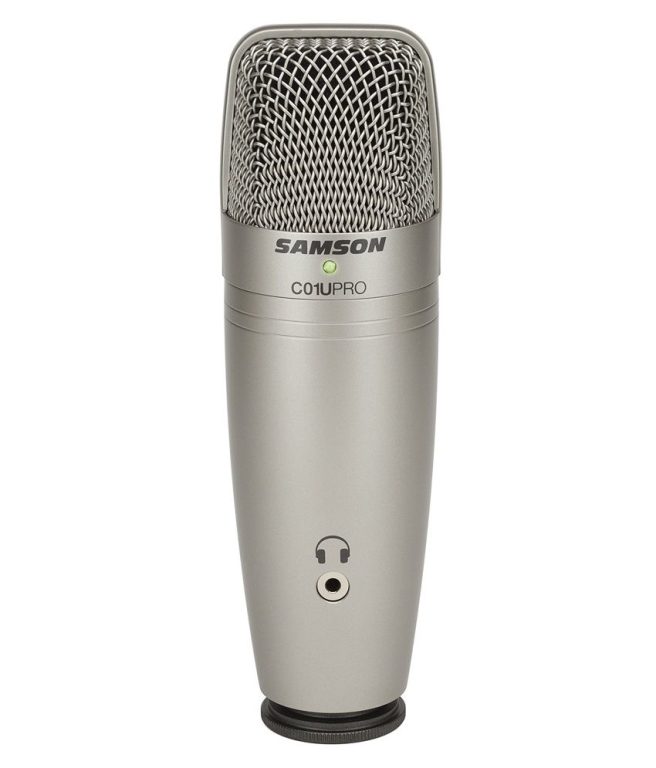 The C01U Pro is great for musicians, producers, and broadcasters, as well as recording audio for YouTube videos, voiceovers, and podcasts. In addition, the C01U PRO is perfect for hip-hop/rap artists, singer-songwriters, and ADR works with video editing suites since it has a giant 19mm diaphragm that captures all the complexities of your voice.
Its patented plug-and-play design makes a versatile mic for any computer, whether a Mac, PC or tablet. The included swivel mount and tripod stand let you position the mic for podcasting, live streaming, and field recordings. It's also easy to remove from its mount and tripod for portability, making this mic a winning choice for online radio use.
Which Mic is Best For Live Streaming?
To sound great, you want the best online radio equipment for your live streaming setup, and in our view, the best mic to do that is the Blue Yeti. The mid-range microphone has high-value features like adjustable pickup patterns and the Blue VO!CE software. This microphone also features studio controls for headphones for convenience and an instant mute function if you need it.
What is a Good Starter Mic For Live Streaming?
Live streaming is a great way to connect with your audience and build a community around your content. Because of this, you want to ensure that your audio quality is the best it can be, but ideally without spending a fortune.
With its heavy-duty suspension mount and windscreen, the Behringer B1 Bundle can filter out the noise you don't want, leaving only clear audio. This budget mic also comes with a carrying case for ultimate portability, so you can take it wherever you need to work.
Your Microphone is Just as Important as Your Internet Radio Software
Your budget mic is just as important as your internet radio software because it's a part of the foundation of your audio setup. Once you've selected your ideal microphone, a capable internet radio broadcasting software like Airtime Pro can help you take your online radio station to the next level. Airtime Pro is internet radio broadcasting software for broadcasters of all experience levels. It's simple to use and comes with all the features you need to start and grow your online radio station.
With Airtime Pro, you get helpful widgets that allow you to embed tools on your website, utilise on-demand podcasts, reports for play statistics, and widgets that leverage social media like Twitter and Facebook. With Airtime Pro, you can set up an online radio station quickly, and with any of the budget microphones from our list, you can sound great doing it. For more tips for launching your online radio station, check out our blog.
Start your free 7-day trial today and get the internet radio station you've always wanted. No credit card required.
Are you ready to hit the airwaves? Quick start your own internet radio station today with a 7-day free trial! No credit card required
7 day free trial Plans from $9.95/mo