We're excited to announce that Airtime Pro and Twitter are now best friends. The Airtime Pro team has launched a Twitter integration so that your station can keep your Twitter fans updated on what you've been playing and what shows are going live.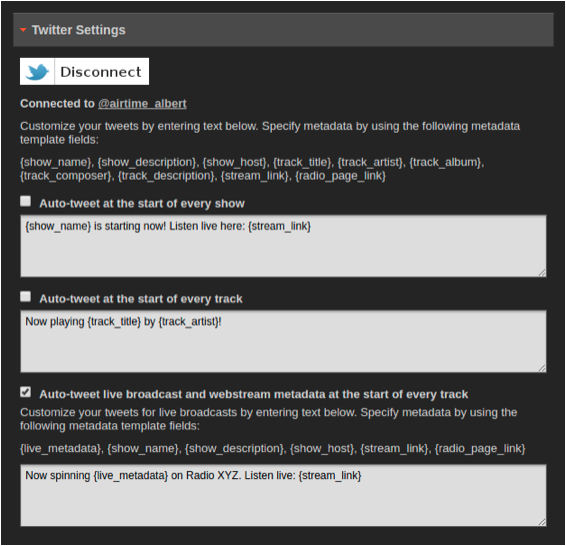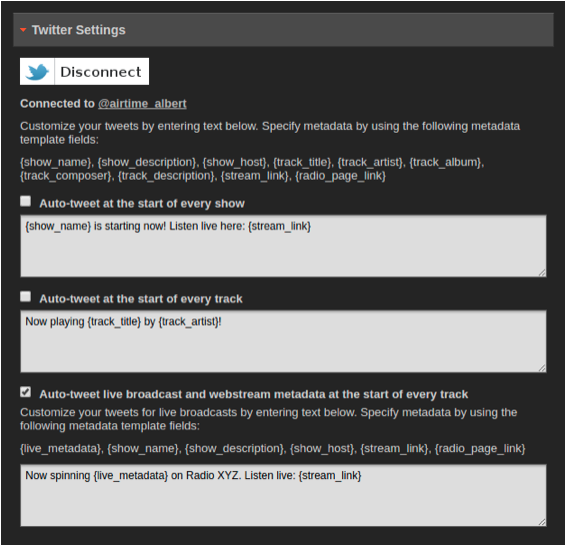 Auto-tweeting formats
Using powerful template tags, you are able to customize exactly what you'd like to tell your listeners. The automatic show notifications option allows stations to let their fans know exactly when to tune in to listen to their favorite programming. Automatic track tweets let listeners know what's playing and gives them a great idea of what type of content the current show features.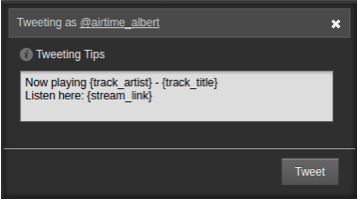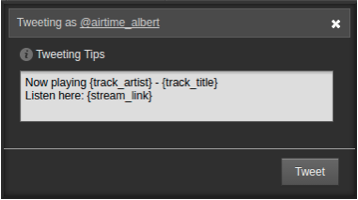 We've also added the ability to manually tweet from the Airtime Pro dashboard. This lets your DJs interact with their listeners, announce contests, or tweet links to cute cat gifs. What are you waiting for? Get started tweeting!